NEWS RELEASE
SRI Quality System Registrar
300 Northpointe Circle – Suite 304
Seven Fields, PA 16046
Contact:  Jennifer Tomaro at JTomaro@SRIRegistrar.com or 724-934-9000 x660
---
February 9, 2019 (Pittsburgh, PA) – SRI Earns B Corp Certification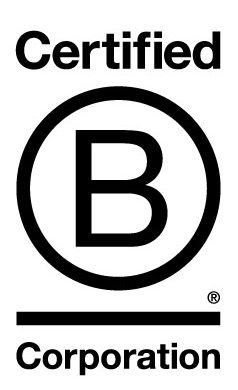 SRI Quality System Registrar is proud to announce that it has achieved B Corp certification by the non-profit, B Lab.  Certified B Corporations are leaders of a global movement of companies using business as a force for good. As a Certified B Corp, SRI meets the highest standards of overall social and environmental performance, transparency, and accountability.
SRI has long been considered a best place to work in the state of Pennsylvania, embracing employee, community, and globally-focused policies and practices that promote health and sustainability.  SRI expanded its focus in 2017 by elevating its sustainability practice leader to the role of Chief Sustainability Officer (CSO), and further adopting and tuning its business to embrace global standards for excellence, through utilization of The UN Sustainable Development Goals, Just Label, and now, B Corp standards.  This investment, led by SRI's CSO Jana Lake, and embraced by all of its stakeholders, resulted in this highly distinguished recognition and accomplishment.
"It was the involvement of all of SRI's stakeholders that made this such a valuable and meaningful process," underscores Jana Lake.  "SRI has always been a leader locally, industry-wide, and nationally, but accepting B Corp standards for recognition truly elevated our accomplishments to a global level.  We are very proud to be among a very small, but growing group of special organizations around the world that have made such commitments."  The family-owned company also became one of fewer than 100 companies globally to be issued the JUST Label, and it published its 2018 Corporate Responsibility Report in February 2019 to demonstrate its wholesome commitment to CSR.
SRI President, Christopher Lake, emphasizes, "As a UN Global Compact Participant, JUST Organization, and Women's Empowerment Principles Signatory, B Corp certification naturally aligns with and adds to our long-held beliefs and goals that make SRI a leading corporate citizen and a great place to work. SRI strives every day to be a model organization among our supply chain and in our community. B Corp certification allows us to stand by our mission and stand out as an organization that is creating positive social and environmental impact."
Unlike traditional corporations, Certified B Corporations are legally required to consider the impact of their decisions not only on their shareholders, but also on their stakeholders including workers, suppliers, community, customers, and the environment. The performance standards B Corps meet are comprehensive, transparent, and verified. The combination of third-party validation, public transparency, and legal accountability help Certified B Corps build trust and value.
There are just over 2,700 Certified B Corporations across 150 industries in 60 countries with 1 unifying goal – to redefine success in business. SRI is proud to join the global community whose mission is to balance purpose and profit to redefine success in business, so that one day everyone may use business as a force for good to create an inclusive and sustainable economy. To learn more about our certification, click here to check out SRI's B Corp profile.
 About B Lab
B Lab is a nonprofit organization that serves a global movement of people using business as a force for good. Its vision is that one day all companies compete not only to be the best in the world, but the Best for the World® and as a result society will enjoy a more shared and durable prosperity. B Lab drives this systemic change by:
Building a global community of Certified B Corporations who meet the highest standards of verified, overall social and environmental performance, public transparency, and legal accountability;
Promoting Mission Alignment using innovative corporate structures like the benefit corporation to align the interests of business with those of society and to help high impact businesses be built to last;
Helping tens of thousands of businesses, investors, and institutions Measure What Matters, by using the B Impact Assessment and B Analytics to manage their impact — and the impact of the businesses with whom they work — with as much rigor as their profits;
Inspiring millions to join the movement through compelling story-telling by B the Change Media.
For more information, visit www.bcorporation.net, www.bimpactassessment.net, www.b-analytics.net and www.benefitcorp.net.
 About SRI
SRI Quality System Registrar, an international company headquartered in Seven Fields, PA, with offices in Pittsburgh, PA, Portland, OR, Ann Arbor, MI, Dublin, Ireland, and Tokyo, Japan, and its 3R Sustainability and iQ Training subsidiaries, are a management system certification body, global corporate responsibility (CSR/ESG) consultancy, and training services corporation, with services accredited by ANAB, RvA, IATF, FSSC, APMG, AA1000, and the USGBC (GBCI) to assess and assist in conformance to quality, environmental, health and safety, information security, social responsibility, LEED rating systems, and other international standards.  For more information on how SRI can help you build relationships for success in your supply chain, go to www.SRIRegistrar.com or call 724-934-9000.
###