SRI Earns B Corp Certification
NEWS RELEASE
SRI Quality System Registrar
300 Northpointe Circle – Suite 304
Seven Fields, PA 16046
Contact:  Jennifer Tomaro at JTomaro@SRIRegistrar.com or 724-934-9000 x660
---
February 1, 2019 (Pittsburgh, PA) – SRI Earns B Corp Certification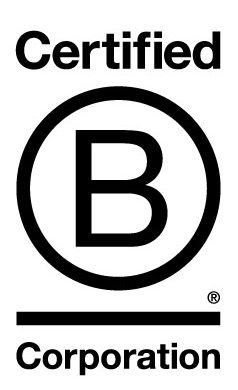 SRI Quality System Registrar has proudly achieved B Corp Certification. B Corp Certification assesses the overall positive impact of a company. Certified B Corporations achieve a minimum verified score on the B Impact Assessment—a rigorous assessment of a company's impact on its workers, customers, community, and environment—and make their B Impact Report transparent on bcorporation.net. Certified B Corporations also amend their legal governing documents to ensure their management and board of directors balance profit and purpose, by considering the triple bottom line impacts of environment, social and governance factors.
The combination of third-party validation, public transparency, and legal accountability help Certified B Corps build trust and value. B Corp Certification is administered by the non-profit B Lab. Today, there are just over 2,500 Certified B Corps around the globe. SRI is proud to join them in redefining success in business, so that one day everyone uses business as a force for good. For more information on B Lab and B Corp Certified Companies visit: bcorporation.net.
SRI looks forward to sharing more information on our B Corp Certification in the coming weeks!