NEWS RELEASE
SRI Quality System Registrar
300 Northpointe Circle – Suite 304
Seven Fields, PA 16046
Contact:  Jennifer Tomaro at JTomaro@SRIRegistrar.com or 724-934-9000 x660
May 15, 2018 (Pittsburgh, PA) – SRI invests in Corporate Social Responsibility (CSR) and CSR services, naming Chief Sustainability Officer
Jana D. Lake, Chief Sustainability Officer and CSR Solutions Lead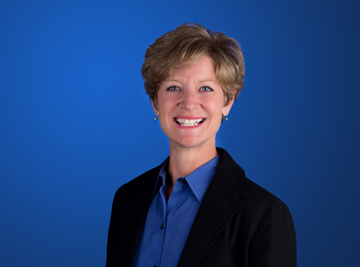 SRI is proud to announce Jana Lake as Chief Sustainability Officer and CSR Solutions Lead, where she will lead SRI's CSR commitment and continue to grow CSR service lines for SRI. Jana joined the firm in May 2015 to launch 3R, a CSR consulting division of the firm that focuses on CSR strategy and built-environment consulting services. CSR strategy and services continue to be a priority for SRI's approximately 2000 corporate clients, and Jana will be a critical part of meeting the growing demand for services in this rapidly growing field.
Jana brings comprehensive expertise that is unique to CSR as an AA1000 Assessor, Certified Sustainability Practitioner (CSR-P), and LEED Green Associate with formal training to, among others, ISO 26000: 2010 (Social Responsibility), GRI Standards (Global Reporting Initiative), and SA8000 for Social Accountability.
She has been in consulting for more than twenty years, ten of which were spent with Accenture, leading a team of internal change experts who helped the company's senior leaders accomplish their objectives; aligning their people and processes to achieve their strategy and maximize their savings/return on investment. Jana brings this expertise to SRI and the 3R consulting division to help clients identify their CSR strategy, maximize their business case, and define the most efficient path to achieve their objectives.
Jana has always been committed to work-life balance and was a leader in implementing flexible workplace practices at Accenture. Following her BA in International Studies at the University of Michigan, her MBA from Duke's Fuqua School of Business, and her studies at the Copenhagen School of Business in Denmark, Jana worked and traveled extensively throughout Europe. Prior to Accenture, Jana had her own consulting company where she worked on M&A and start-up projects, she worked with PepsiCo in Moscow, and worked with Saturn Corporation. For each client, she evaluated business strategy and operations and identified opportunities for improvement and growth.
Her work with global companies in different parts of the world, along with her passion for innovative and sustainable strategies makes Jana a truly valuable member of SRI's leadership.
 About SRI
SRI Quality System Registrar, headquartered in Seven Fields, PA, with offices in Pittsburgh, PA, Portland, OR, Dublin, Ireland, and Tokyo, Japan, is a global CSR, management system assurance, and training services company, accredited by ANAB, RvA, IATF, FSSC, APMG, AA1000, and the USGBC (GBCI) to certify conformance to quality, environmental, health and safety, information security, social responsibility, and LEED systems and standards.  For more information on how SRI builds relationships for success, go to www.SRIRegistrar.com or call 724-934-9000.
About 3R
Headquartered in Pittsburgh, PA, 3R Sustainability is a wholly-owned subsidiary of SRI that guides socially-minded organizations through Corporate Social Responsibility (CSR) program planning and implementation. 3R uses an integrated approach to realize sustainability goals that add business value and brand equity. As shareholders, customers, and employees ask more of their organizations and supply chain, 3R is uniquely qualified to integrate initiatives across the organization into a comprehensive CSR program. 3R teams are made up of accredited professionals with backgrounds in business management, consulting, engineering, and assessments with decades of industry experience. Offering a range of CSR services including planning, implementation, program evaluation, report and assurance guidance, and education and training; as well as supplemental services such as, built environment (LEED) consulting and resources for 3rd party verification, 3R tailors a team and solution to an organization's exact needs. To learn more visit www.3Rsustainability.com or call 724-741-9900.
###